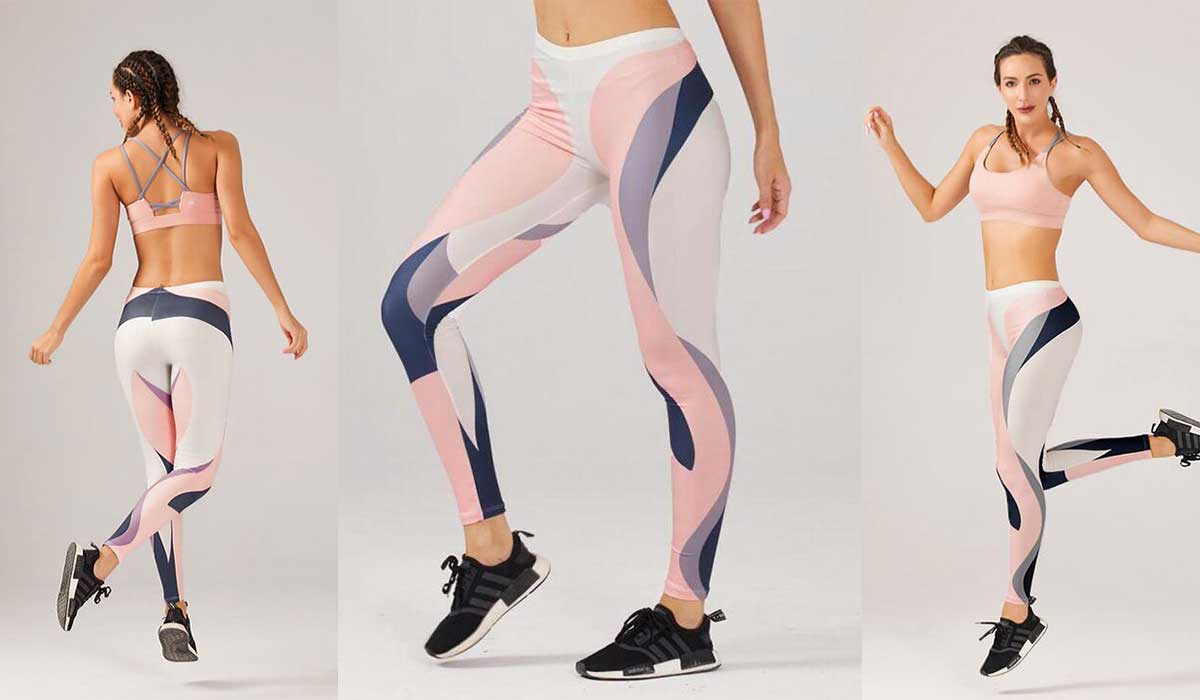 There are many things to consider when you are planning to buy leggings for yourself. It is not that simple, go to the market, or shop online and buy one based on a free size, favorite color! Besides size, fabric, the most important is to check for the correct fit. The right leggings should be one that must ideally suit to your body. At least, by taking proper care at the time of purchase, you can select the correct fit leggings. Hence, you can avoid having a pair of leggings that will turn into digging or riding up into your waist.
1. A Stepwise Approach on Choosing Correct Leggings
Following are a few steps to make it easier for you to choose the right leggings;
Step-1: Analyze your Size
A perfect fit pair of legging cannot indicate your body shape to look as celluloid nor look sloppy due to loose fit. You will surely not like someone else to point out any mistakes in your fashion sense or compromise with your looks.
Try the leggings of different brands of your preferred size to find the perfect choice. Also, there is a possibility when you are confused between what to choose between the two sizes, like say medium and large. In such a case, the best option is to go with a larger one to ensure its more prolonged usage.
Step-2: Know the Available Fabric and Style
If you wonder what type of cloth will be best to prefer while buying fit leggings, most of them are made from lycra and cotton. So you can go with anyone as per your choice of comfort and likeliness. For a more stylish outfit, you can try one made of either suede or leather.
If you are buying leggings for the first time and reading this post for some help, you will definitely not be disappointed! First, you need to know there are two main styles of leggings standard in the market;
1) Athleisure
You can identify them with a flat and wide waistband, and they offer light compression to fit well on the body. These kinds of leggings are mostly available in plain black, but you can also find different prints and colors. You can use it every day wear or while doing yoga.
2) Compression
If you desired a tighter fit, then this option is something that you need to consider. It is highly useful to enhance your sporting performance and decrease the recovery time of muscle. You can wear them while workouts, kickboxing, running, or any intense activities.
Step-3: Selecting Right Leggings for a Great Fit
Remember, right fit leggings can be determined after when you have correctly measured your inseam, hip, and waist. Many of us make mistakes in giving preference to the size tags printed on the wearables.
But you must know that it differs from one to another brand. Secondly, size cannot decide whether it will offer the right fit for you or not. It is best to try it before buying so that it should fit your calves, thighs, or buttocks well.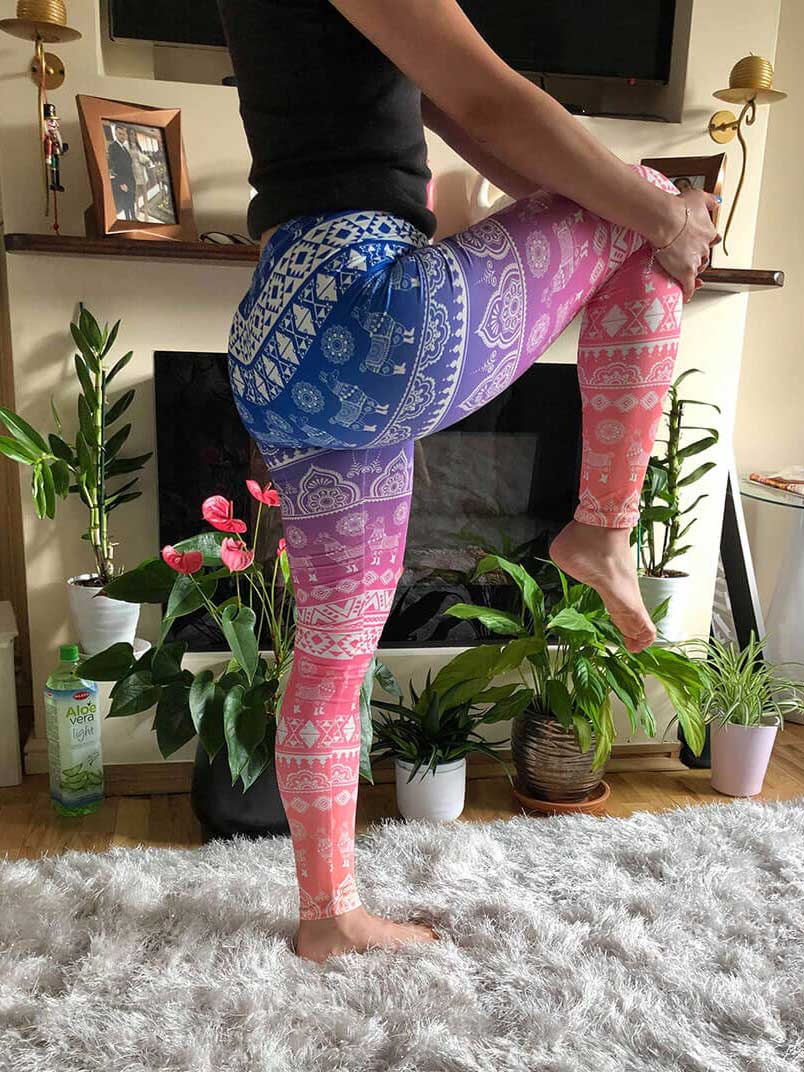 Do you like to compromise with the loose fit that will soon irritate you, since you need to pull it every time it slips down? Obviously no! You do not want a too tight fit that might be the reason for the dreaded muffin top of the waistband.
After wearing one, you should notice whether the particular legging seems sheer or distorted. If it is, then this is an indication that you need to choose something else better since these options will be too smaller for your body.
Step-4: Which Length would be the Best?
You can choose a particular from the myriad of choices in the available length of leggings as per your choice and requirement. Many prefer to have more than one so to match it with different outfits. Here are the available options;
1) Stockings
This type is similar to leggings, tights, and pantyhose, mainly used to cover the legs while wearing dresses and skirts. So, it is a kind of replacement for leggings.
2) Stir Up
These are turning to be old fashioned as of now, they can cover your full legs. You can use these fit leggings to match with every type of tops and footwear.
3) Ankle Length
Anyone can get an idea about its size that it stops at ankles and give more beautiful looks. It suits almost all types of outfits like capes, jackets, slip dresses, coats, and tunics. Also, you can wear all kinds of footwear with them! Altogether it is a good option if you are confused about which type of leggings to choose.
4) Full Length
As per your height, these leggings are pretty long to go even below your ankles. You will experience soft pleats around the shins. You can choose these to wear by pairing with flowing boho tops, Kurtis, shirts, tunics, and more.
5) Knee Length
This kind of legging is preferred for doing physical activities. It includes running, hiking, yoga, gym, walking, or even during traveling. So, it can give you complete flexibility and comfort necessary for such purposes.
6) 3/4th Length
It is not an excellent option to wear formally else; you are free to use it on every occasion to get a cool look, especially with short tops. Remember when things its length stops in between your knee and ankle or at the calf muscle. Thus, when others see you, their first focus will shift there, so you need to be confident enough to choose it to wear.
Step-5: Finalizing with Available Color Options
Due to high demands, you can find a large variety of fit leggings in the market from different brands. So, you can buy one as per your budget and use. By the way, you can find many contrasts in the availability of their colors. Generally, they are of solid colors, and hence this can make them useful to be matched with different color outfits to create some fresh look of you.
2. What to Take Care and Follow?
Here are some suggestions to remember to make sure you have the right knowledge about using leggings properly;
1) If you are not happy with the fitting of a legging, it is best to get it professionally treated to match your body requirements.
2) Say not to printed tops with printed leggings, and it will be a bad combination.
3) In selecting a legging, consider its print, length, and fabric other than size.
4) Do not wear leggings by pairing them with crop tops.
5) It is good to prefer using seamless undergarments.
6) Never think about wearing thick or thongs underwear beneath the right leggings.
7) You need to make sure printed leggings can match your body shape if you are interested in them.
8) Try not to compromise with wearing either too loose or too tight fit.
9) It is best to put on long tops over the leggings that at least cover your hips.
10) You cannot compare leggings with trousers or jeans. They are entirely different, so they cannot be used as replacements.
3. 9 Essential Tips to Use Correct Leggings
You can go through these tips if you want to get more idea about the usability of leggings;
1) Options for Plus-Size Figure
If you are of plus-size and interested in wearing leggings, you need first to check your body shape. If it is curvy, then sure, you can wear one! But you need to take much care in choosing the top that can cover both of your abdomen and thighs not to highlight them.
In this way, you can add a stylish look on your personality by camouflaging the unrequired celluloid. Now, rest is up to you to experiment with adding definition and layering to the top or anything else that you want to try with the fit leggings.
It does not mean that if your body is not curvy, you cannot be eligible to try any leggings. A better option for you is to first go with beautiful slim underwear to add curves on your body shape, and then you will be free to wear more on it!
2) Ensure Comfort Fit
After wearing a legging, try to sit down, walk, or move your legs so that you should feel comfortable doing everything. Also, you need to be careful if your nails are bigger; otherwise, it might soon damage the cloth since they are made of soft fabric.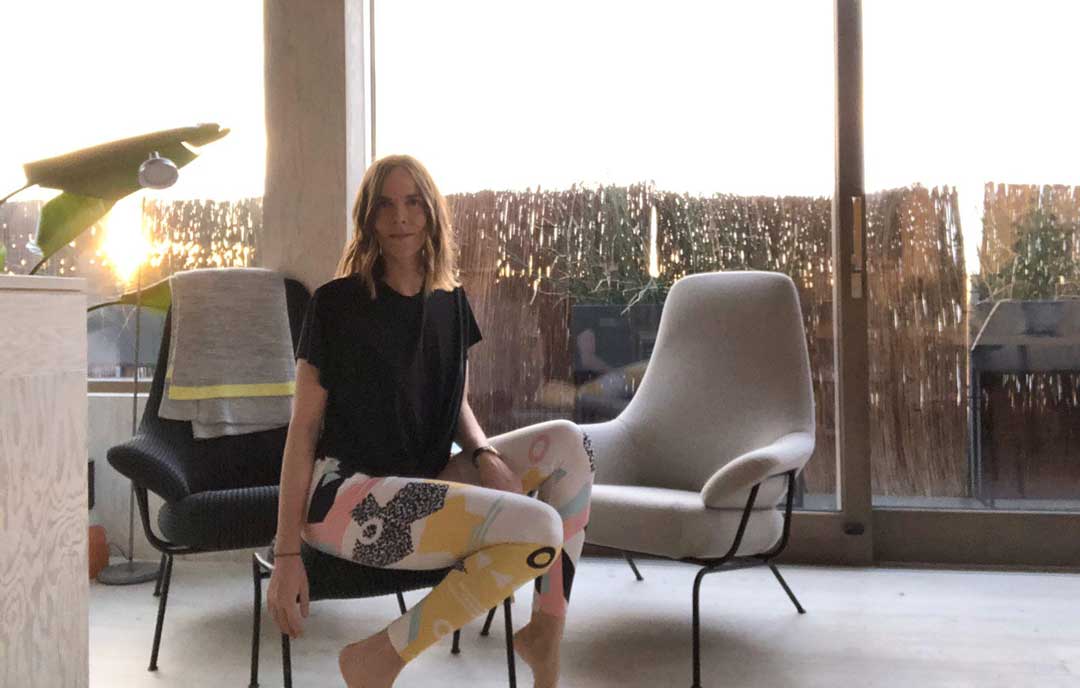 3) Winter Use
You might doubt in mind that whether leggings are the best option to try in cold environments. So the answer is a yes, by the way, you can pair them with boots, jackets, sweaters, and hoodies. Today fleece leggings are available for those who live in cold countries. Hence, using the right leggings, you can retain your style and beauty while warming in winters.
4) Choice of Footwear
You might be worried about what kind of footwear can suit well with the leggings! If yes, then other than strap sandals and gladiators, you can try everything on your body to complement your leggings. It includes and not limited to ballerinas, winter boots, pumps, and flip-flops.
5) Leggings for Matures
Are you planning to gift something new to your mother on her next birthday? Do you know there is no age limit to wear fit leggings? Now you got the clue, right! You can make your mom look elegant and stylish, probably older than 50, if she is comfortable wearing tight attires. By the way, black or dark colors are the safest options to look best for mature ladies.
6) Summer Use
Is it right to wear them in summers as well? As specified earlier, you can comfortably wear full-lengths under shorts, skirts, or other attires in summers. In higher temperatures, it is best if you prefer wearing soft fabric leggings of cotton or lycra.
If we want to try knee or ankle length right leggings, then it is good to try them with sleeveless tops or anything else. You have to be very careful while making matches since no one wants to have camel toe peeping on the body.
7) Which one for Workout?
Leggings are every day and are of the first choice while doing exercises. At the same time, it can be riskier to make you feel awkward doing physical activities in hot conditions.
So, to avoid this, you need to choose one that must not be see-through and should be made of good quality material for durable use. If you do not want to spend on special workout based fit leggings, you can also try casual knee-length if you have any with you already.
8) How to Avoid Roll down?
If you are already using the leggings, then it might roll down. There are many reasons for the same! It includes using legging with the wrong size, fault in the elastic waistband, poor quality fabric, or wrong choice as per your body shape. So, you can avoid such issues by choosing the right leggings with the correct fit.
Also, try to get one that comes with a high waist and compression fabrics. You can also opt for elastic, drawstrings, or top seamed waistband leggings. Do not hesitate to wear a belt when required, and take care of leggings while washing by following proper guidelines.
9) Office Use
Lastly, the most important tip that many of you might want to know. It is the fact that whether leggings can be wearable at the office or not! So, the first thing here to keep in mind is the protocols of your workplace.
Do they have any strict dress code or allow its staff to feel free to wear any casuals! In this condition, you can try right leggings having long tops. They should at least go below your hips and will not drive anyone's attention to the lower part of your body.
An excellent option to meet with the needs of the first condition is to try treggings. It is a mix of leggings and trousers, and these can be paired with tops, shorts, or anything else.
If you are going to impress others with wearing printed fit leggings, you need to take care of one thing. It is the fact that the prints should be negligible, subtle, and small to avoid over-attention!
4. Conclusion
Leggings today is an ideal option of wear for ladies for all-purpose needs and also to make them look hot. Just wear one and match it with different tops for different occasions. You can use it while being at home, office, parties, traveling, and much more.
The best part of their preference is the level of fit and comfort that they offer to a user. Many people use leggings over the shape wears that can make them look slim and fit temporarily. By using this hack, they can enhance their confidence and personality in front of others.
They are not like normal pants, but people started using them for regular purposes. After all, the trends are changing with time! Additionally, these are something that you can wear all year.
You need to make sure they must stay well when you wear them so to avoid camel toe or other issues. If you are still confused about how to proceed to buy the right fit legging, then first plan your budget. After that, you can sort out the available options based on your required size, length, preferred material, and color.
The invention of fit leggings is a boon for almost every lady to lift the style statement. A good part is they are soft, light in weight, offer tight fit, so right leggings can be matched with different outfits. Most importantly, how much you are comfortable with wearing one and carrying it on your body!