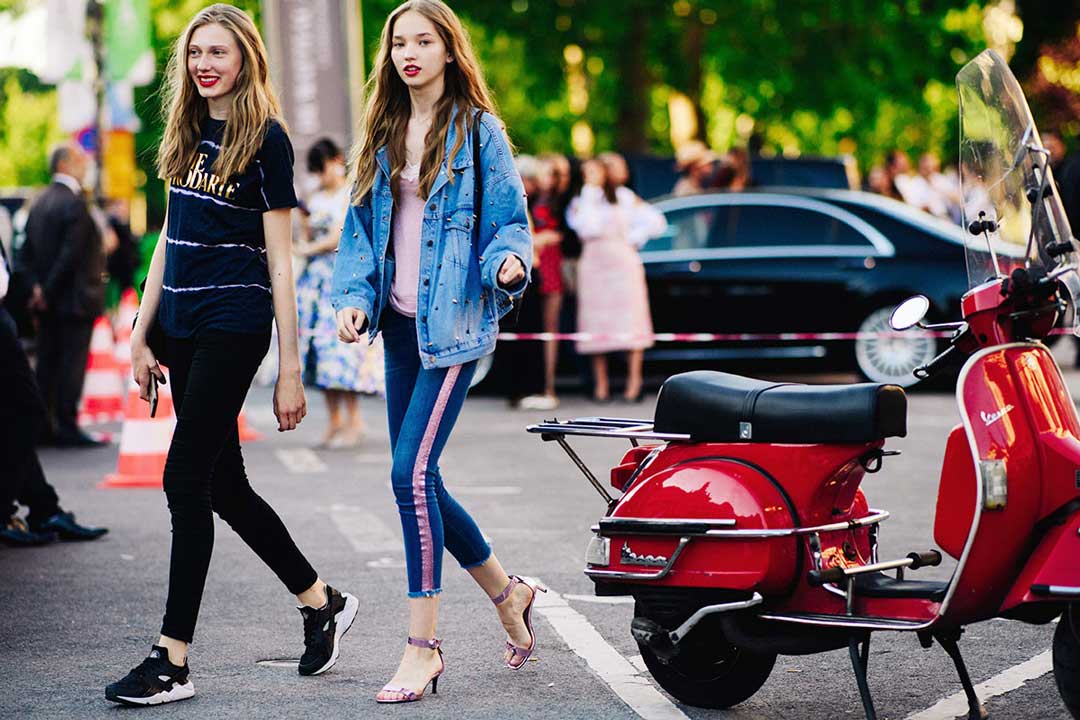 Leggings can be assumed as the word made of Leg + Coverings. Many of you might be well familiar with the term and do not need the definition! So, do you also love to wear leggings most of the time? There are many exciting facts about the History of Leggings that you might not have ever realized about the same.
You might think that leggings are only designed for women. But, history says it has been used both but women and men from many past centuries. It was generally started as an additional piece of cloth for protection or a warm feeling inside other attires. However, they are at that time were being recognized by different names and available in various forms.
After workouts and casual use, leggings are famous for sports and other high-intense activities, e.g., dancing and running. So it can be well-matched with a sports uniform or athletic shorts. Both the players and cheerleaders can wear them under the socks in soccer! So the applications are limitless! All thanks to both the past and modern progress that has happened regarding leggings and its fashion!
Quick Links:
1. How do Leggings become a Trend in Fashion Development
2. How do Leggings develop into the Current Fashion Trend?
3. Bottom Line
1. How do Leggings become a Trend in Fashion Development?
It was originated in the 14th century and was wearied by gents for the first time. However, from the mid-20th century, they are the first choice of girls as both casual and sportswear. Let us have a quicker brief look at the leggings' timeline and fashion that has been developed in the past some decades;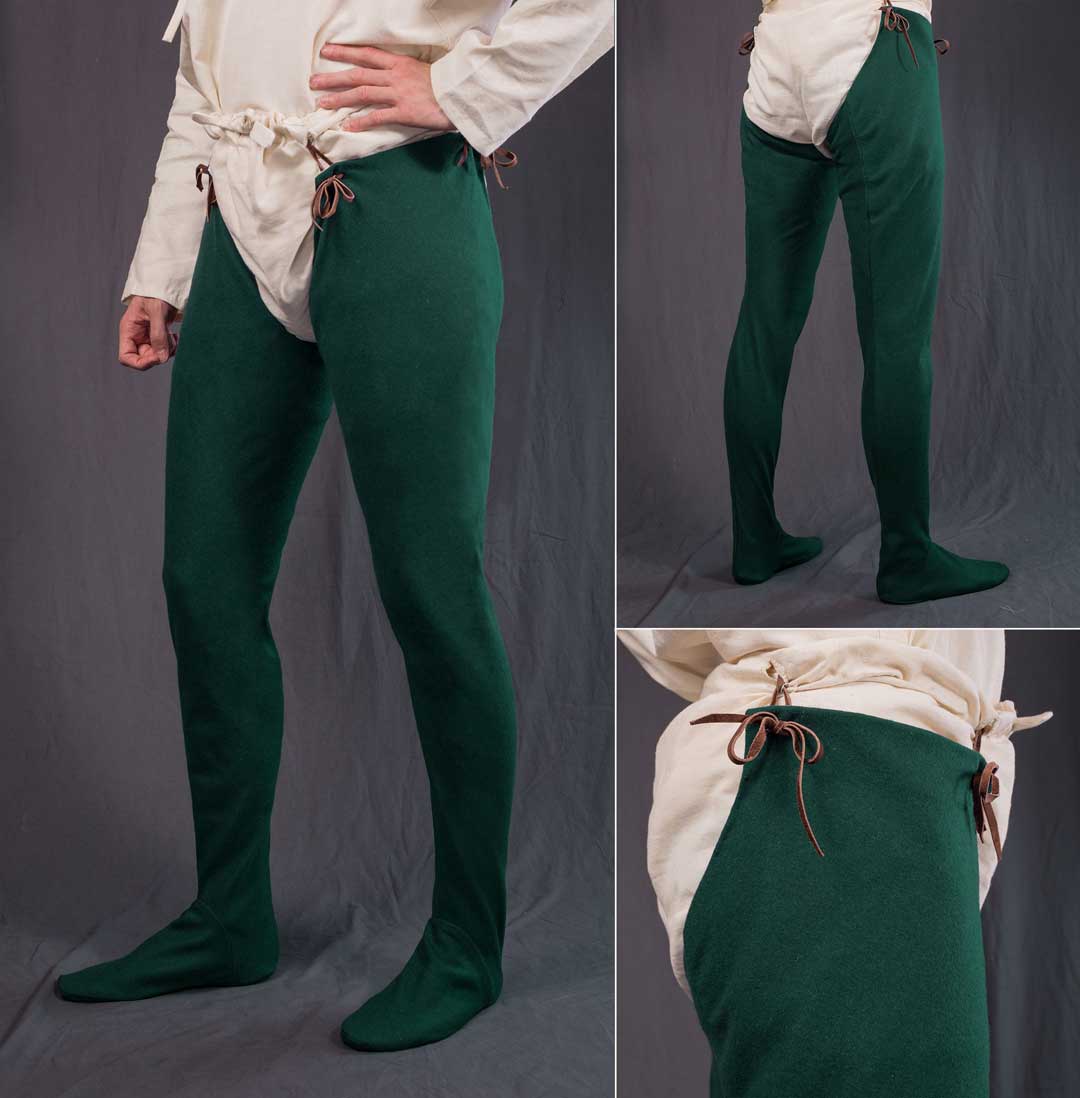 It was during the period between the 13th - 16th centuries! The trews belonging to Scottish Highlands and even the men of Europe were used to wear separate hose. Similarly, Native Americas were wearing different leggings that were made up of buckskin leather.
They were also adopted by mountain men, French fur trappers, and Long Hunters. By the way, buckskins is glossy but not too bright vegetable-tanned, or dull grey brain-tan leather.
The famous Leatherstocking Tales of James Fenimore Cooper also based on these types of attires. So the leggings made of buckskins were usually used by cowboys to protect their pants from wear-tear due to chapping from riding. It was also to protect their legs; they might be exposed to harmful animals like bush-insects and snakes.
Most of the countries primarily related to colder regions like Korea and Russia have a common trend. As per this, both the women and men used to wear leggings made of wool as an additional outer layer to warm the body.
Back in the time of the 18th century, men used to wear this type of attire. These were typically designed with leather or cloth to cover the legs to the ankle tightly.
By the 19th century, these types of garments were called leg-wrappings designed with wool and worn used by trappers and soldiers. Additionally, they were known to be infant's leg clothing that can be used with a jacket.
In the mid of 19th-century linen pantalettes as two separate garments in original were also a type of leggings. They were worn inside the crinolines by women and girls.
The evolution of modern-day leggings had been started in the 1950s. After this, people with time started to shift their minds from wearing wide-leg styles to but tight counterparts.
In 1958, a chemist named Joseph Shivers had invented Lycra or spandex, and the next year the first Lycra leggings had come into practice. Later, in the 1960s, the designers and fashion industry have started to include stretchy and slim pants into their designs.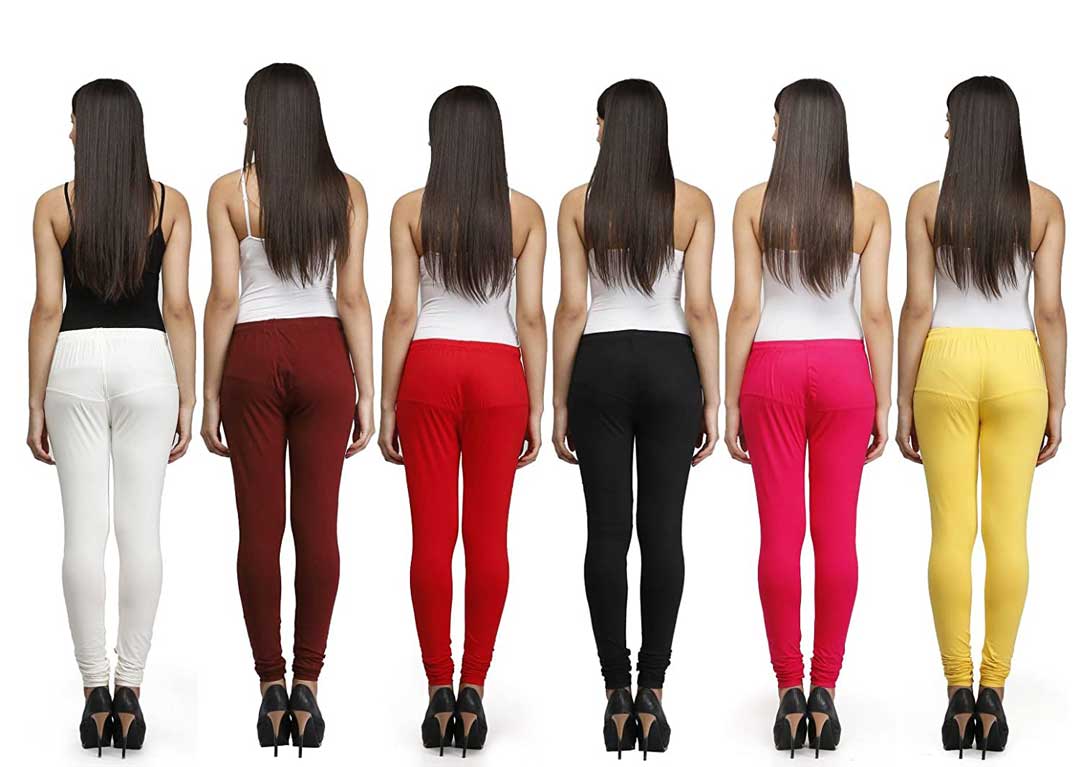 During the end of the 19th-century, leggings were worn mainly by infantry soldiers of many countries. It was to help them get proper ankle support, avoid mud, sand, or dirt to enter their shoes and protect their lower portion of the leg.
It was started with the wrapping of large bandage or strips around the leg known as puttees. These had gone towards the ankle to give necessary support to it using a thick woolen cloth. So to fix them in one place by attaching the strap to the fabric.
After some time, some armies started using canvas leggings in place of these wrappings and fastened them with the help of buttons or buckles. These kept secured using an adjustable stirrup provided at the bottom located at the heel's front, passing under the shoe's sole.
These went towards the ankle in a way that buttoned side faces outside while placing them around the calf. They could have further adjusted it as per the requirement to achieve the desired fit!
Garter strap was used to keep them at the place, and these were extended till mid-calf. These were secured with the help of a tie at the bottom of the knee area. Military leggings resemble similar to gaiters that were used with full leg trousers and were extended till high ankle.
In this time, the close-fitting garment was of many types like tights or leg warmers. They are in existence right from the 1960s and are typically worn over by women. So by the 1960s, leggings were preferred by women as their fashion. The inspiration came from what dancers of that time generally used to wear, i.e., form-fitting clothing.
In this era, after capri pants, a tight trouser or only leggings came into the fashion. The fashion of wearing tighter capris those end near ankle length or at mid-calf or skin-tight trousers was started in the 1960s. These forms of leggings could have been matched with ballet flat-style shoes, slip-on high heels, waistband, or large belt.
Additionally, in this time, the old-style shoes were replaced by combat boots in many military forces, and hence there was no need for leggings. However, they occasionally have worn them of bright white in the color of buff or patent leather, especially in ceremonies.
The trend of these attires keeps on growing in the 1970s and 80s. It was because of the increase in the popularity of aerobics. Also, the reason can be the use of synthetic fiber Lycra in such wear. During the 1980s, these kinds of exercise-style leggings were preferred to be used as streetwear or everyday fashion.
In 1970, high-waisted, shiny, and colorful disco pants came into the full-blown trend. It was something different from what people saw in the past two decades. In the 1980s, more patterned and colorful leggings were typical, and Capri length was highly preferred.
In the 1990s, the leggings were eventually growing to become a new fashion of streetwear. People started to wear these tight attires alone as bottom wears. Thus, they were not be used only as warmers to shape up the legs while wearing them as the inner dress. During this time, leggings on the lower side with baggier pants were major trends for this decade.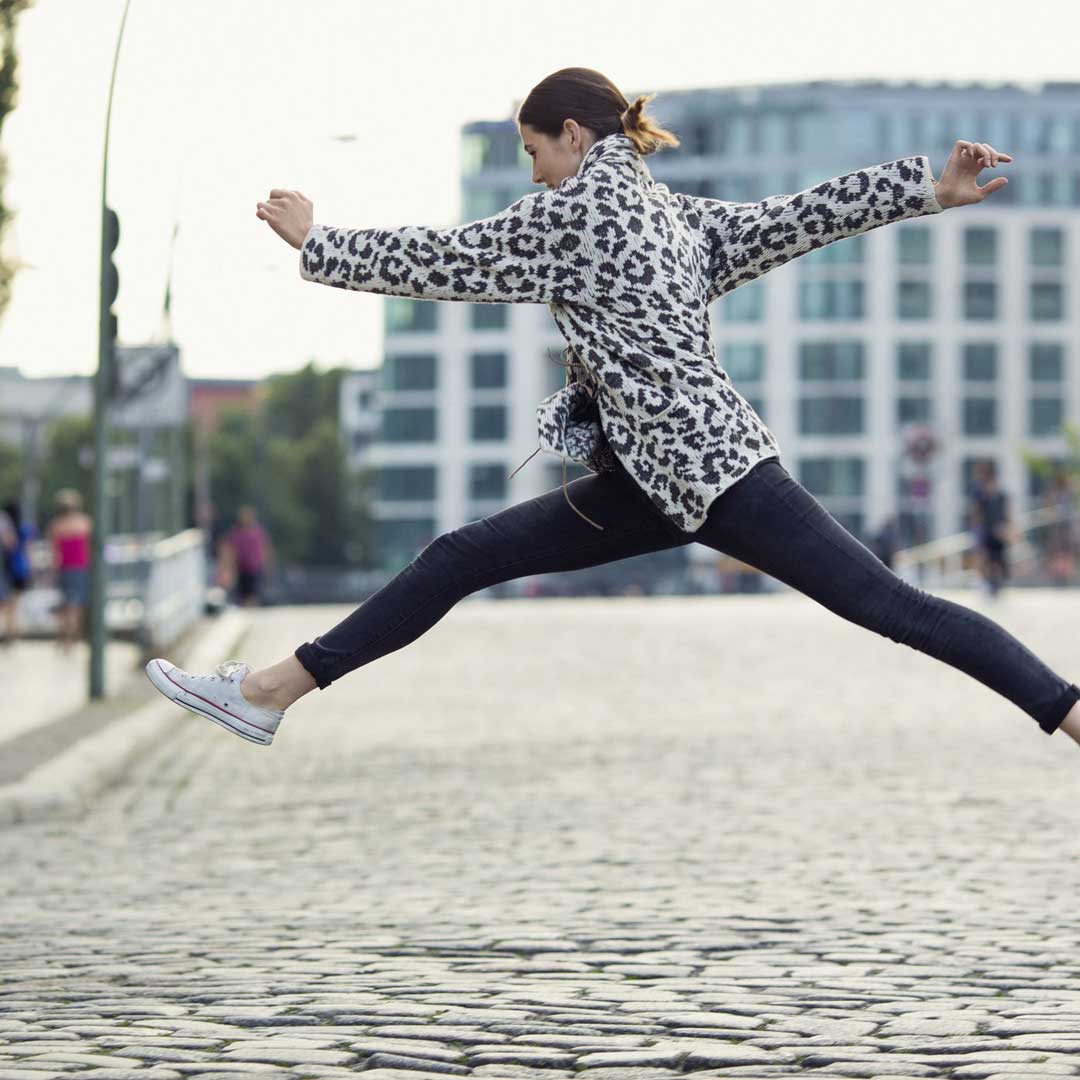 By the start of the 1990s, leggings' fashion had increased at a fast pace in different regions of the US and are typically known as outselling jeans. At this time, a girl, be it of above college-age or only a toddler, started preferring to wear leggings. Users preferred to match them with other accessories that were in colossal trend those days.
The list includes Keds, oversize sweaters or sweatshirts, oversize long tee-shirts, and slouch socks. The end of the 1990s and starting of the 2000s were not in favor of leggings.
In the 2000s, the trend of wearing Capri leggings under skirts and dresses were started back after a few years. By the decade's end, pants are usually replaced by full-length liquid leggings.
Sooner again, in 2005, indie culture has brought back the fashion of Capri-length leggings. These bottom wears could have been matched to wear with many top wears like miniskirts.
So, from this time and until now, the trend of leggings is in fashion. By considering all these, more and more varieties are being introduced by the manufactures. You can find many options under different categories, especially in the case of workout leggings.
The best part regarding the same is these pieces of cloth can be wear with short shorts and short dresses. Not only this, but it also suits well with long sweaters, plaid skirts, denim miniskirts, and even with oversized sweaters.
During the same first decade of 2000, a tighter style was in higher demands as skinny jeans, and hence Jeggings were developed. These are a type of leggings or only skin-tight denim jeans and a brand name under the Sanko group.
In 2007, during the fall fashion week, in its Men's show, Mami presented some outfits in combination with leggings made only for men.
At the end of the very first decade of 2000, shiny leggings came into a popular fashion trend. It was also known as wet-like, metallic, bright, or leather-look appearance.
They were usually available in gold, silver, and black but also in other variety of colors and were made of spandex and nylon. These leggings were mostly preferred as club or evening wear due to the latex and leather appearance!
By the end of 2010s, leggings were used as activewear in casual and sportswear as an athleisure fashion trend. It has turned out to be a contentious social norm that started from the US and is slowly adopted by other countries.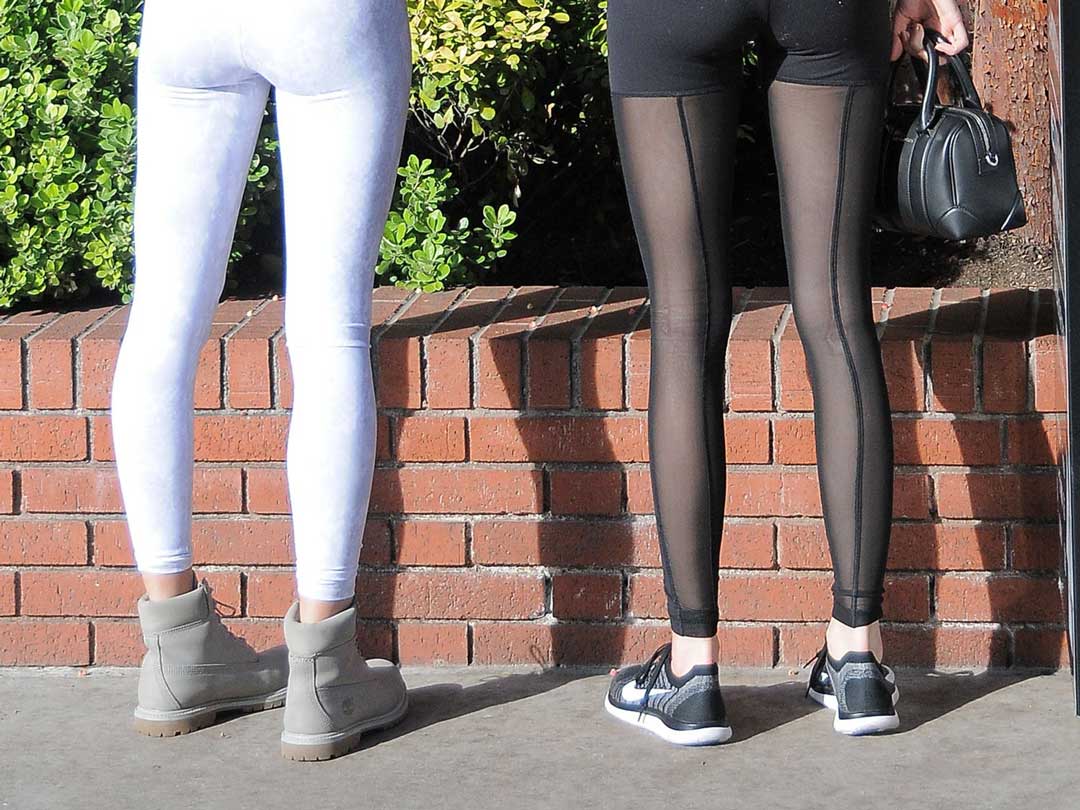 In the 2010s to now, leggings are part of our wardrobes and can be interchangeably used with pants as athleisure-attires. These attires are not limited to being used during yoga or inside gyms. It is because, in modern times, they are also acceptable as pants for casual use!
By looking ahead to the ever-growing trend, manufacturers keep on developing newer varieties. It is to add both comfort and unique style statement for every body type. In the past decade, the popular were leather, streetwear-inspired styles, and high-waisted leggings.
During the summer/spring fashion runways in 2011, the latest fashion trend meggings or Men's leggings had been shown. By the way, the word meggings is a blended form of men and leggings words. It is supposed to be layered and styled below shorts or long, loose, baggy, and large tops like T-shirts.
2. How do Leggings develop into the Current Fashion Trend?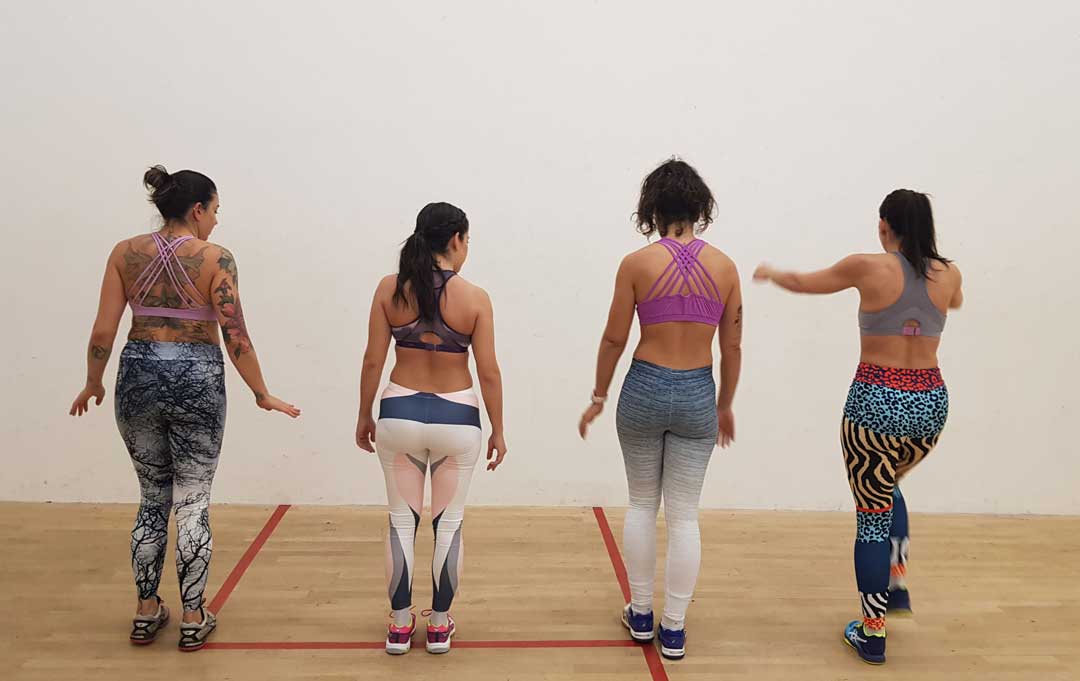 Today you can find leggings made up of nylon-lycra bled with 10% of lycra, and rest is the nylon that is highly used during exercise sessions. Their popularity is due to their shiny appearance as compared to cotton leggings.
These are also recognized as running or bicycle tights. Brands had worked more into it and offered some leggings into the market with having reflective patterns and racing stripes. It is to make them perfect wear designed for athletic wear and provide extra safety.
Some leggings are also developed as a combination of cotton, lycra, and polyester. A pure blend of lycra + cotton is another option for both workout and fashion wear. There is an ample variety of options available in cotton-lycra leggings depending on designs, prints, and colors. Most users prefer to wear navy, black, white, or any shade of gray.
Among them, black is the first and most straightforward choice among all. It can be matched with almost styles of attires like long skirts at fitness centers, dancing studios, and even in gyms.
You can also find bike short and Capri length leggings in the market. You can prefer short bike lengths as a fashionable item and wear skirts and sports uniform shorts to hide the necessary things that might be shown.
In many countries, leggings are allowed for students formally! But only with the condition that the regular school uniforms like the required dress, socks, and skirt can be worn over them.
It can help students to be comfortable, especially in colder and cooler weather times. In 2013 in California and 2015 at Illinois, their schools had banned leggings from being worn as outerwear with school uniforms.
Anyways, leggings are always criticized and restricted among people based on different regions! Now people also like to wear miniskirts on top of the black leggings. No doubt, leggings can still be used as warm wears in cold weather, usually with athletic shorts.
3. Bottom Line
Leggings are famous for casual and fitness wear among girls of different ages almost all over the globe. It has gone from a very long process of development in the past!
So, this can be a big reason for a wide variety of leggings in the market. E.g., these attires can be longer to cover the full-body, or might be shorter. These are occasionally stirrupped, usually ankle-length.
Once after wearing it in the morning, you can be comfortable in it all day. All you need is to only change the outer attire as per the need like gym, workplace, jogging, or clubs.
However, the condition is the fabric, color and print should be chosen well. In other words, leggings with the opaque material can make one confident to wear even with short or mini-skirts.
But for a more beautiful outlook, long top works with them the best that can help you avoid the possibility of the bottom from being exposed. You can find not only the celebrities but professionals are also wearing them in day to day life.
The best fact among all of the same is that they are readily available in different varieties. Leggings are ranging from cost-effective options to premium options. It all depends on your choice!
Therefore, a right pick can make you look not only stylish but offers much comfort and confidence to spend long hours in them with any hassles!!!