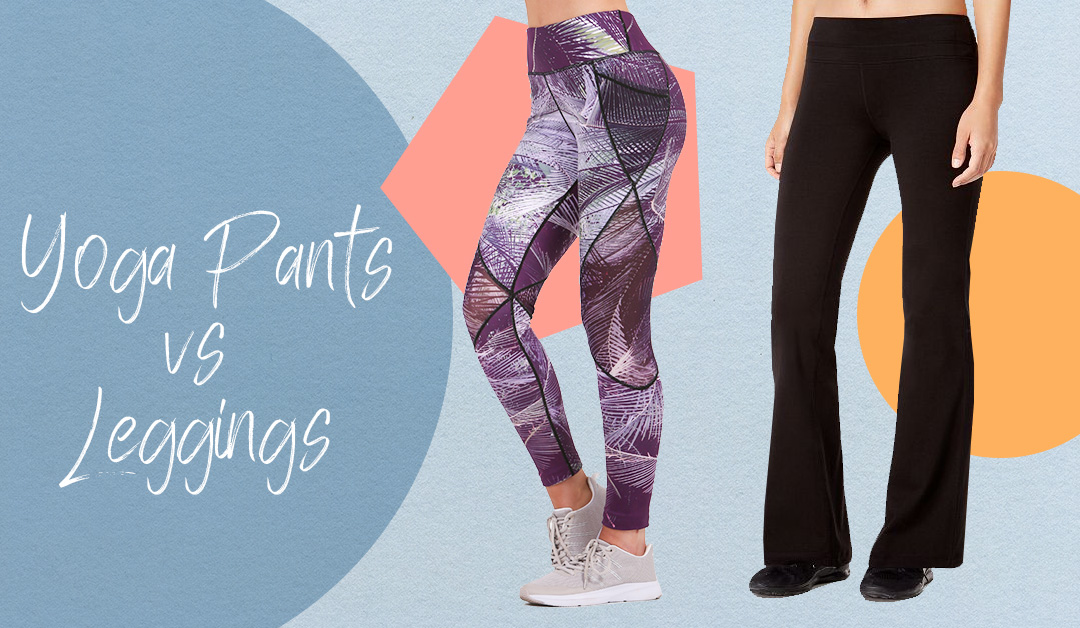 "Today, the trend of athleisure and activewear is growing at a fast pace. Due to newer designs and varieties, it is hard to point out whether yoga pants and leggings are the same or different pieces of cloths!"
Quick Links:
1. What to Wear During a Workout Session or Yoga?
1.1.Yoga Tights & Yoga Leggings
1.2. Yoga Pants
2. Yoga Pants vs. Leggings
3. 3 Common Variety in Yoga Pants
4. What are the Different Types of Leggings?
5. 5 Similarities between the Leggings and Yoga Pants
6. 8 Common Differences between Leggings and Yoga Pants
7. Can you use Leggings as Pants or not?
8. Conclusion
The current fashion obsession of pop culture makes leggings and yoga pants a standard everyday wear both for home and outside. Dress manufacturers are trying to blend casual and sportswear to match the relaxed style needs of today's fashion.
Many of you might be confused between leggings and yoga pants, so you feel they both are similar. But some differences make them apart. By the way, for any newbie, confusion is evident, since the market is full of varieties of different kinds of yoga pants and leggings.
These are a blend of casual and sportswear that form the latest streetwear that can be used while exercising, shopping, or at offices. They are also known as Athleisure that is a term for attire made for both general and athletic activities.
So for casual wearing, we have lots of choices to wear, but we need to choose the right option during yoga or exercise. After all, it must suits well with the kind of movements, environment, climate, and more for a comfortable session!
1. What to Wear During a Workout Session or Yoga?
For doing Yoga, you can choose either of the types as under:
1.1. Yoga tights or Yoga Leggings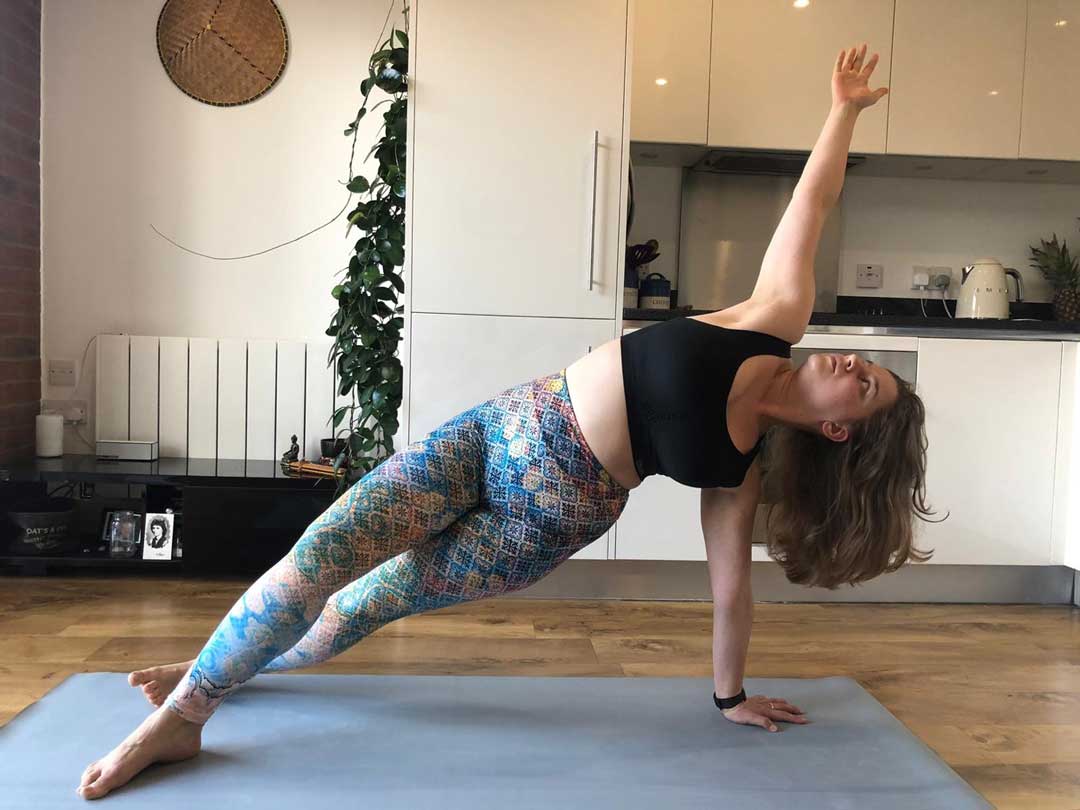 They are almost similar to yoga leggings after all; both are skin-fit. But tights are actually sub-set of leggings. A tight can be assumed as a lightweight, longer legging. People prefer to wear yoga leggings as it is without anything on top of them.
Similarly, yoga tights can be taken into the category of shapewear to be worn inside any outer attires since they are made up of thinner material. So yoga pants are bit loose-fitting silhouettes so you can even use it at your workplaces.
Most of us interchangeably use leggings, capris, and yoga tights under the category of yoga bottoms and pants. High rise and cut out yoga tights are popular among all varieties in this category!
During the workout, we always prefer to wear tight bottoms that are made of thinner fabrics and hence a common trend as workout pants. However, they are also common to wear for other occasions under tunics, long shirts or tops, and may other dresses.
However, the real fact is you can also wear yoga leggings with short length shirts. It is due to their considerably thicker fabric as compared to tights. So while doing exercise, performing sports, pilates, or yoga, it can keep you cool and wick away sweat to make you breathe well.
Thus, to match your unique beauty, these bottoms are available in different lengths, fits, and rises. Yoga leggings can come with ballet-inspired ties and sophisticated textures. They also include intricate patterns, gorgeous grommets, edgy mesh, bold cutouts, and many more.
So a legging is also preferably used as the most common alternative to yoga pants. The best part is you can choose one of the different length types like 7/8 yoga leggings, grommet leggings, and high waisted yoga leggings.
1.2. Yoga Pants
If you are looking for an even looser and thicker alternative than yoga tights and leggings, you should go for yoga pants. Like the leggings, they can also be used while doing the exercise and match up with casual tops at other times.
You can take yoga pants as modern fashion in loungewear or sweat pants than only workout apparel. These bottoms generally come with offering UPF protection, anti-chafing fit, and moisture-wicking properties. They offer body-slimming compression, full coverage, and freedom of flexibility.
You can feel smooth every time you wear it since yoga pants mostly offer body contouring shape due to provided low to mid-rise waist-bands. You can also find zip closure and practical side pockets on both the legs.
Hence, all this can make them an excellent choice to be used as track pants for comfort during both workouts and working. A useful fact about yoga pants is that you can wear them for many days in need without any uncomforted. You can say it as yoga joggers, slouchy pants, or cozy joggers to add to your unique style.
2. Yoga Pants vs. Leggings
Yoga pants are usually designed with polyester, spandex, or Nylon. However, leggings are either made up of pure cotton or can be a combination of the fabrics that are used to make yoga pants. The two common materials used in yoga pants are Lycra and cotton. Lycra is a durable and highly stretchable material that does not rip easily.
So while purchasing, you should always check for the product attributes and fabric used to design either a legging or a yoga pant. It will not going to help you during the first time but also in the future. You can decide right on what to choose to be more satisfied with a workout bottom. There are many choices available in the fabric, so anyone can go with the best that suits comfort and usage needs.
For exercise, the ideal choice would be leggings, they are very popular as street fashion and used by movie stars and fashion models. It has to be chosen well to avoid embarrassment during a workout in the gym or an open area. It is because they are thinner and can be accessible to see-through. In this case, yoga pants can do a good job!
Here is the short and straightforward comparison of the general fabric of all types of bottom wears. The list depicts the descending order of the amount of thickness they generally possess;
Normal everyday pants > Yoga Pants > Leggings > Tights > Pantyhose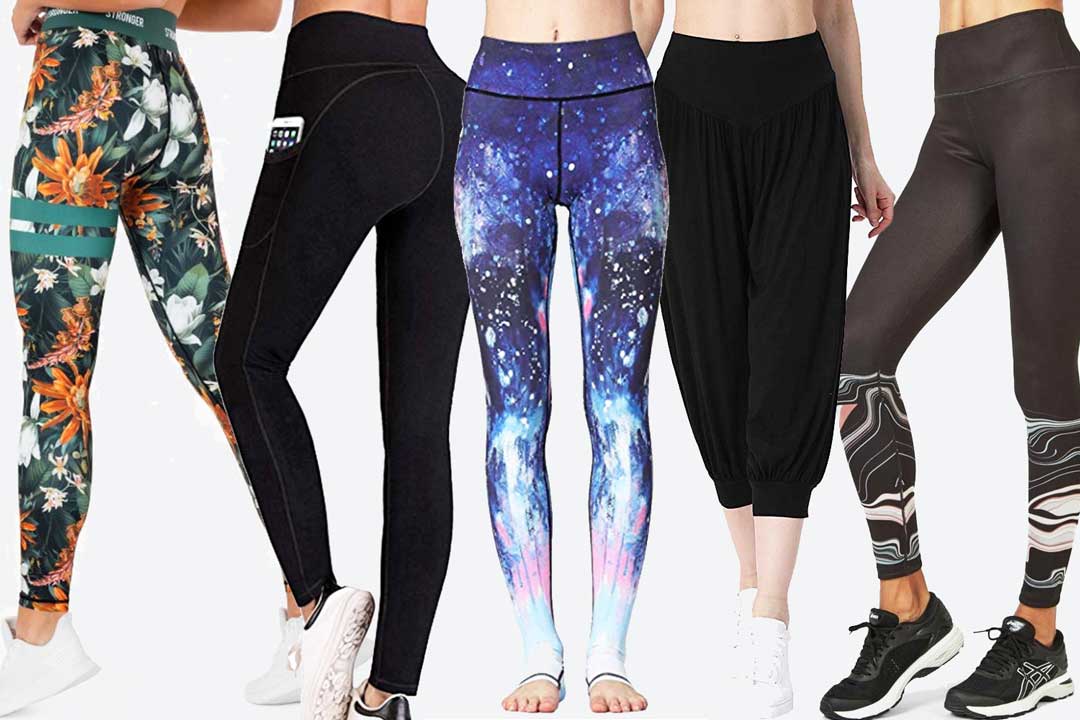 3. 3 Common Variety in Yoga Pants
Following are the common types of yoga pants that you can found in the market;
These are designed to offer the right coverage while performing yoga or workout comfortably and are of low calf length.
ii) Flared
They are offering a more casual look. It is due to wider flares and highly preferred dancers due to ease of movement in them and more stretchable.
iii) Bootcut
These are loosened on the ankle's portion but taper on the knee. You can try athletic shoes or boots with these pants, both as active and casual wear.
Some yoga pants are also designed with double fabric covering. Always try on your body before buying one. It is because the clasps or zippers provided on the yoga pants can be a distraction or discomforting in doing certain activities.
4. What are the Different Types of Leggings?
Leggings can be one among the following categories;
i) Fleece Leggings
These are warm leggings and are bit thicker, so no chances of see-through.
ii) Thick Leggings
A great choice to wear while traveling (even carrying them in a travel bag) due to their lighter weight.
iii) Thin Leggings
These are see-thorough and recommended to wear only as inners with other attires on top of them.
iv) Short Leggings
As the name implies, they are shorter in length, usually above the knee or even shorter. So these can also be used under other attires!
v) Cotton Leggings
They are the best choice to fulfill the needs of casual wear since they are thin for a comfortable fit but thicker to be opaque.
vi) Skinny and Skin Tight Leggings
These are almost similar to shapewear or tights to fit well and reveal all the curves of legs.
Manufacturers are focusing on releasing newer designs backed with comfort. It might be a bit harder for anyone to tell the difference between the two. After going through the details about each of them, let us have a face-off between them to find the likenesses and dissimilarities!
5. 5 Similarities between the Leggings and Yoga Pants
Here are specific reasons why we should consider both of our competitors are similar bottom wears;
1) Freedom of movement is highly essential while doing different yoga possess! So yoga pants generally offer gusseted crotch to meet such needs. Similarly, you can wear workout leggings to match the same purpose and can do high-performance activities.
2) No questioning behind the fact that both the yoga pants and leggings can be used interchangeably. They could be worn for different purposes like casual wear, occasional wear, or as a gym outfit. After all, they are designed with similar fabric materials!
3) You can find both yoga pants and leggings of different colors, shapes, and designs as available options!
4) Some leggings in the market are also made of opaque material and are flexible enough to be used and can do the same purpose as a yoga pant.
5) The condition of pilling is common in both the bottom street wears. But it depends from one fabric to another. It is a situation when small lint balls have formed as a result of the rubbing of the material against itself.

6. 8 Common Differences between Leggings and Yoga Pants
The differences are, for sure, based on their comfort levels, flexibility, uses, colors, and shape. Here are some notable ones;
1) The bottom portion of yoga pants can be bell-bottomed, flared, boot cut, and more types, but legging is tight everywhere.
2) Yoga pants can be worn in place of jeans as a heavier bottom than the leggings that offer more comfort, light, and better fit.
3) You can mostly find stretchable, foldable, and thick waistband with yoga pants that are absent in leggings. The low and high waistbands help hold the pants on the place and offer them more anti-slip grip. Altogether, comfort during aggressive stretching movements in workout sessions than leggings.
4) Leggings are generally available of long lengths and sit at the ankles. However, yoga pants can be of different types like shorts, mid-calf, or full-length.
5) The seaming of leggings is overlocked or plain; on the other hand, you can generally find flat-fell seaming on the yoga pants. Hence, yoga pants are more resistant and resilient to tearing due to their chafe-free fitting. In the case of leggings, they have loose seaming and no doubt universal wear for all types of work.
6) Yoga pants are more durable and can be used to perform different physical activities, even as maternity wear. Comparatively, leggings are less durable, but the right choice of fabrics can make it to be used for a long time.
7) Yoga pants are fit for bend, moves, or to change the body's position, so they are the right fit during workouts and yoga. Leggings are suitable for dancers and acrobats to ease the function.
8) Leggings can be see-through or transparent, so it needs a longer top or outerwear to avoid seeing through for others. In the case of yoga pants can be worn solely without any other attires since they are made of opaque materials.
7. Can you use Leggings as Pants or not?
Traditionally leggings were only used as leg warmers, but now they are often used as streetwear! You can find a wide variety of available choices in leggings. They generally come with elastic waistband, contoured waist, form-fitted, and wideband design. They are also washable, wrinkle-resistant, thicker fabric, and comes with comfortable four-way stretch. You can find some varieties that ensure moisture-wicking material, soft and long-term wearability!
You can wear only leggings as bottom wear or mixed with other pieces to make different combinations as per your choice. But, traditionally, these were only used as a layering piece.
So you cannot precisely say that legging is a trouser or pant since these are more flexible, light, and opaque bottom wear. Due to substantial available variety in colors and shapes, you can wear leggings with almost anything on top of it. It applies to both casual and exercise needs.
Thus, you can definitely wear leggings in place of pants to get a relaxed look. Simultaneously, you can match them with sneakers, boots, sandals, heels, slip-on, and ballet shoes.
Also, there is no limit on which kind of upper wear you have to choose to wear on leggings. By the way, it can match well either with shorts, skirts, short dresses, and party wears. You can also, without hesitation, try them with tunics, blouses, polos, shirts, sweatshirts, or sweaters.
8. Conclusion
You can find almost similar varieties in both the bottom wears to serve various purposes of the user. Leggings can be of different designs and shapes. You can use thin legging for more comfort. If you desire to flaunt every leg curves, you can go with skinny and skin-tight leggings.
For outdoor purposes, generally, as traditional wear or during traveling, thick leggings are a perfect option. It should be preferably one that is made of 100% cotton for casual wear.
Next comes fleece leggings that offer warmness during winter or cold weather. You can use short leggings under regular long attires to get the necessary support and not ruin your overall looks.
In the case of Yoga pants, it has been said that they are available in more than 2500 varieties. Among them, the popular are Bootcut yoga pants, and these are loose at the ankle portion and taper on the knee.
You can try Capri yoga pants to get comfortable fit during yoga or workouts since they offer perfect coverage to the lower portion of the body. Then for casual wear, flared yoga pants are typical in fashion trends.
You do not need to confuse, since Yoga pants are designed and work best for doing yoga poses. You can also try them in other physical activities like dancing, martial arts, or aerobic exercises, for a more comfortable and loose fit.
Leggings are skin tight alternatives of yoga pants and can be used almost for all purposes, even during yoga! However, there is a condition that the choice of fabric, pattern, design, and size must be well-made.
Both offer comfort and convenience to their users. Thus, you can go with either one of them, and it is entirely your choice. But, you should feel confident and beautiful in yourself while wearing them in a particular situation! You must know your needs before choosing any one among the two as per your preference and taste!